Buddhist Art Tibetan Buddhism Thangka Paintings for Meditation and Home Decoration 45*65 cm
Secured and trusted checkout with
A Thangka painting (alternatively spelt as hangka, tangka, thanka, or tanka) is a Tibetan Buddhist painting on cotton, silk applique that usually depicts a Buddhist deity or mythological scenes. Thangkas are usually found in monasteries, temples, and private homes. They can be rolled or folded when not on display and come in various sizes.
A thangka painting can be used either for personal meditation or in order to instruct other individuals in Buddhist teachings. It is full of profound symbols which are strictly religious, made with strict guidelines as mentioned in Buddhist sacred texts. Some of these major functions are as below:
-Used as tool for visualization while meditating
-Teach student and monks
-Describe various historical events associated with Buddhism
-Used during ceremonies while offering prayers
-For Home Decoration
The purpose of thangka paintings was both religious and spiritual. The images in the painting served as a focal point for meditation, which helped Buddhists visualize the deity depicted or imagine themselves as the deity. Studies show that meditation can improve one's physical health, mental health, and well-being. In fact, it has been shown to reduce stress, decrease blood pressure, and decrease inflammation in the body.

How to Display and Preserve a Thangka
The first step in protecting your thangka is to place it in a place that is free from harmful chemicals. The most effective way to accomplish this is by placing your thangka in an airtight sealable box or cabinet. This will help protect the thangka from exposure to harmful chemicals such as smoke, cooking fumes and dust mites.
When displaying a thangka, avoid direct sunlight, because it will cause the colors of the painting to fade over time. It is best to display your thangka in a dark area where there is little light coming through windows or doors. If you choose to display your thangka in a room that has a lot of light coming through windows or doors, then you should make sure that you have adequate lighting inside the room so that the colors do not fade over time. When storing your thangka, you should store it upright on its side rather than flat on its back.

Height: Approx 25.59 inch (65cm)
Material: cotton
Gender: Unisex
Condition: New
Size: 17.71*25.59 inch (45*65cm)
Original Package: Yes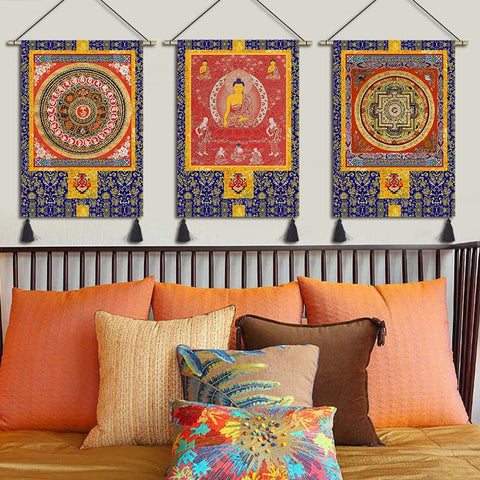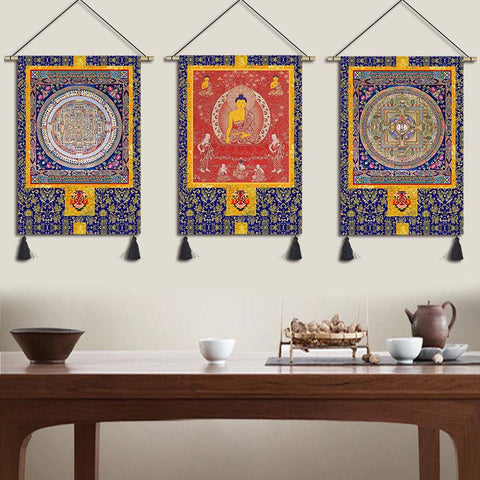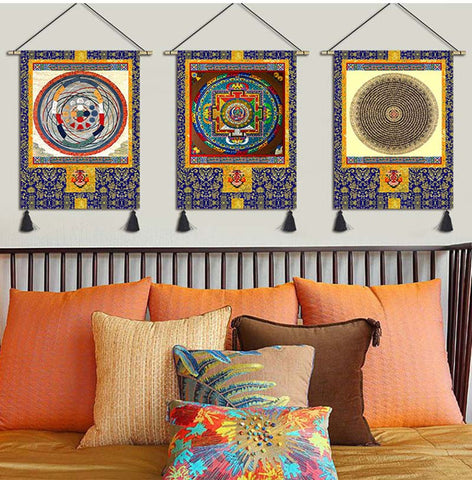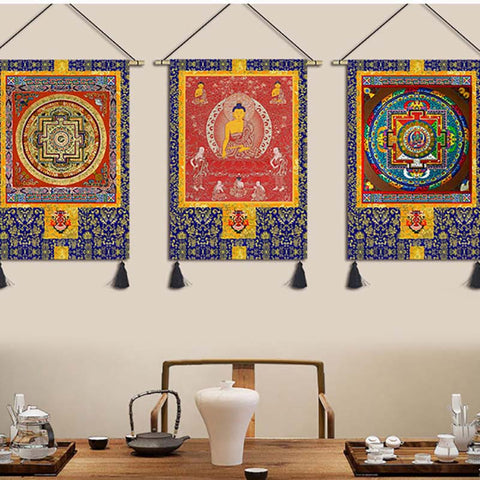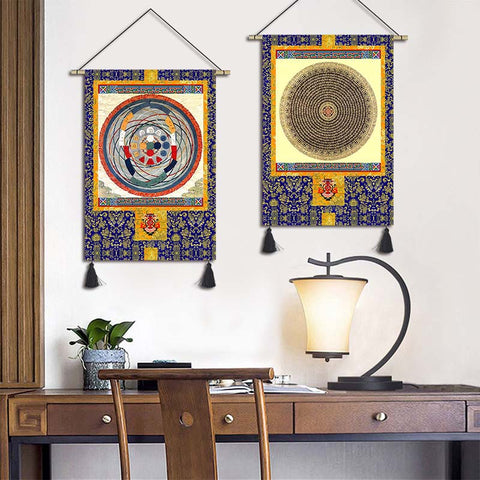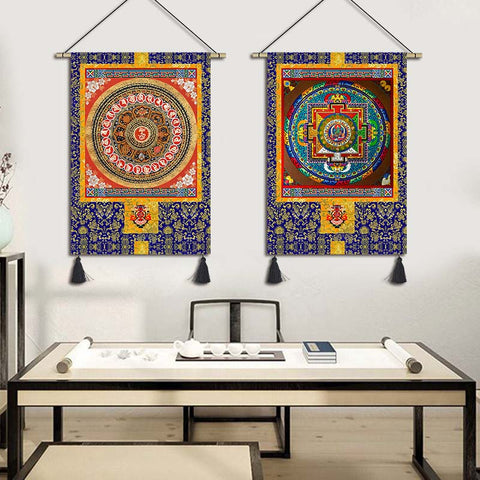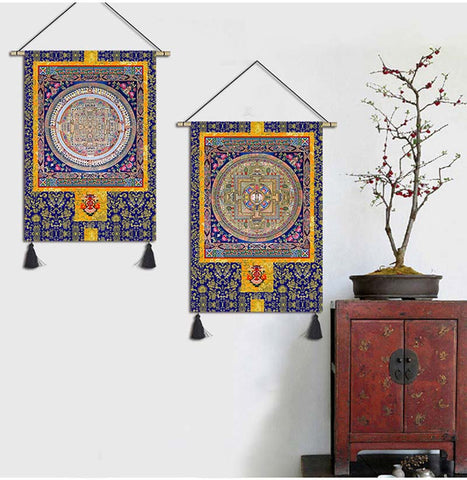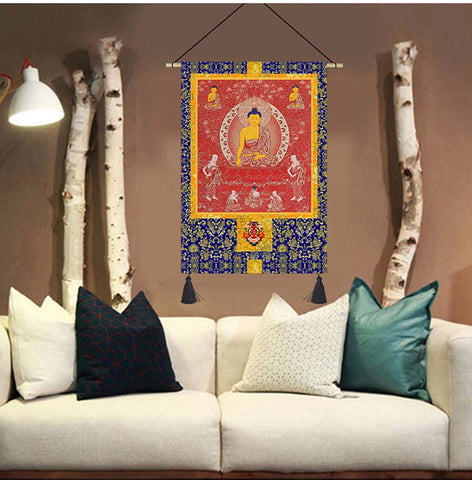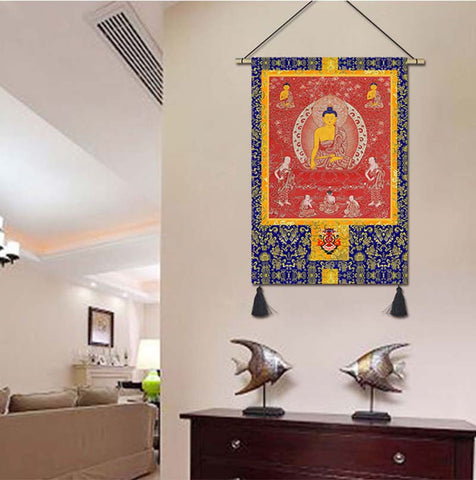 We found other products you might like!
Your cart is currently empty